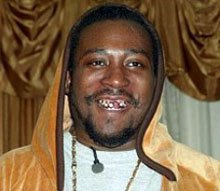 R.I.P O.D.B

It is the tenth anniversary of the Nigerian social activist,
Ken Sara-Wiwa's
murder....
this
reaffirms the reason why I boycott
Shell Oil.
Speaking of anniversaries, R.I.P
Ol' Dirty Bastard...
With respect to Wu-Tang, U-God talks alot of sh*t and claims he would '
'tear Rza's ass up!"
(no homo)
Is the US Department of Justice suing S. Illinois University for
"anti-white bias?"
Wonderful
video timeline
of the Bush administration's fallacies that led us into the Iraq War.
Check Status Ain't Hood's somewhat amusing,
"10 Things I learned from Get Rich or Die Tryin"
Jesse Jackson is jumping into the Terrell Owens
fiasco
....Jackson and Al Sharpton involve themselves in everything.... (i.e.
Terry Schiavo
.....
Cindy Sheehan
)
Say what you want about Michael Jackson, but this is proof
R.Kelly has really lost
his mind.
Who says gangstas don't read ? 50 Cent dominates the music, movie,and clothing industries.... now we can
add books
to his repertoire.
In memory of O.D.B.....peep his video for
Brooklyn Zoo
.....