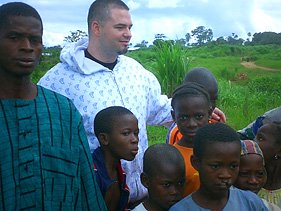 Paul Wall says: "Bling Responsibly.''

"They call me the political rapper..even after I tell em' I don't fuc* w/politics....I don't even follow it." ~

Talib Kweli

,
Beautiful Struggle


Nonwithstanding the abovementioned quote....
Talib
weighs in on the Israeli-Lebanese debacle.
By the way, WTF did happen to Diddy's
VOTE or DIE
?????? Where they be at? lol.......
Paul Wall[
Gangsta Grill extraordinaire
] et al. travel to Sierra Leone to visit
conflict Diamond mines
??? WTF? This may seem like an odd juxtaposition, nevertheless everyone should be very proud Paul Wall, et al.
In attempt to court Black voters at an
NAACP
convention, Mr. Bush gets
'heckled' by spectators.(view video)
Shaq. Kobe. A.I. ....These NBA players tried to rap, but sucked.

However, as this
one opens up for
Fat Joe this summer.....he's taken NBA rapping to an all time high..lol