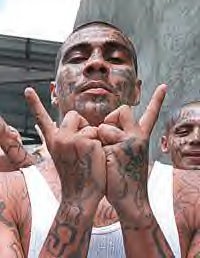 Yo...we bangin' on the internet son........

Whoa! I've heard of internet thugs.....but
Internet/Myspace GANGBANGERS
? [i.e MS-13, Bloods, Crips, etc] WTF!
BET Uncut
to be cancelled? No more 'Tip Drill'? Viacom finally has a change of heart? What is the world coming to...[lol]
The recently stolid Busta Rhymes breaks his silence over the Israel Ramirez shooting...but he's still
NOT SNITCHING.
The mystery has been solved!
This is
why Blacks don't vote Republican....
I thought I had connects.....I wish I could call a
GOP Senator
for help if I get locked up in
Dubai
...damn....
New Talib Kweli Joint,
'What I Feel'
....dope track, but is it me...or has his voice become more annoying over the years???